Fluoride Treatments – Coppell, TX
Effectively Guard Your Favorite Smile From Cavities
Cavities are one of the most common oral health concerns among children, as they're still learning how to properly care for their pearly whites. It's estimated that 42 percent of children between two and 11 years old develop cavities in their baby teeth, according to the National Institute of Dental and Craniofacial Research. Fortunately, Dr. Steele and our team have a cost-effective, pain-free way to protect your child's precious smile from the threat of decay, called fluoride treatment.
Why Choose Linda A. Steele, DDS for Fluoride Treatment?
Pediatric Dentist with 25+ Years of Experience
We See Infants, Children & Teens
In-Network with Several Major Dental Insurances
What is Fluoride?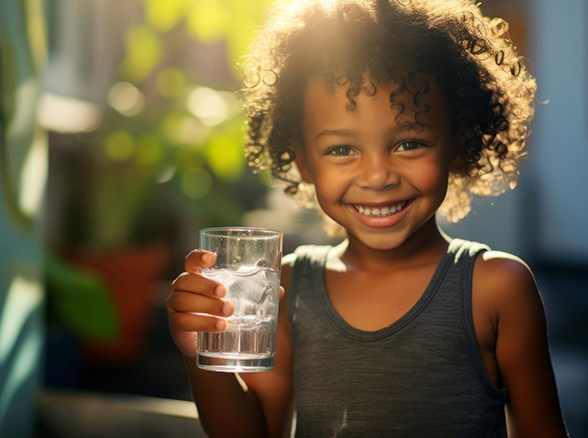 Many parents are familiar with fluoride because they know that it's added to community water sources. However, not everyone is aware of why it is. Fluoride is a naturally derived mineral that's produced by rocks and found throughout nature, including in fresh fruits and vegetables, the air, and the soil.
For over 75 years, it has been added to community drinking water in the united States due to its effectiveness at fighting off cavities in both children and adults. In fact, the Centers for Disease Control and Prevention estimates that about 25 percent of cavities are prevented from people drinking fluoridated water. However, it's possible to not receive enough fluoride simply from drinking tap water alone, which is where fluoride treatments come in.
The Fluoride Application Process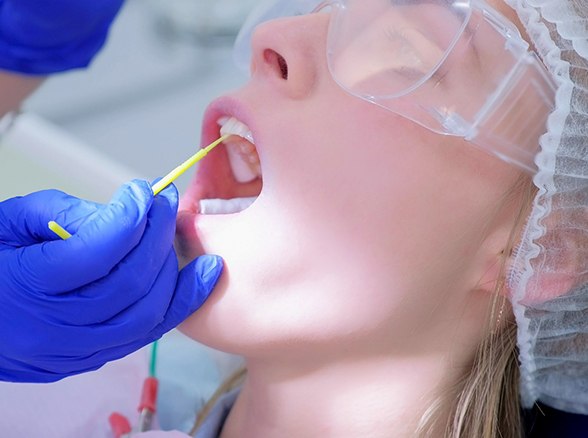 Fluoride treatment is fast, easy, and typically completed following each of your child's routine dental cleanings. Our team will apply a thin layer of fluoridated gel to the surface of your little one's teeth to help remineralize any eroded enamel and protect them from cavities. We recommend not drinking or eating for at least 30 minutes following the treatment.
Benefits of Fluoride Treatment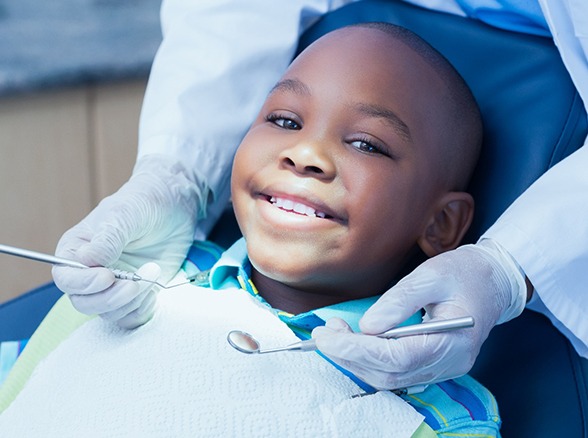 Fluoride treatment in Coppell can greatly benefit your child by reducing their risk of developing cavities as they're still learning how to properly brush and floss their pearly whites. By remineralizing enamel, fluoride can help reverse early signs of cavities in addition to preventing the accumulation of harmful oral bacteria. Some other advantages of this treatment include:
Non-invasive and fast
Is covered by some insurance plans
Pain-free