Pediatric Emergency Dentist – Coppell, TX
Urgent Dental Care for the Star in Your Life
If you're a parent, you don't need us to tell you how accident-prone kids can be. Unfortunately, this sometimes has disastrous consequences for a child's smile. If your child has damaged a tooth, or if they've been complaining of a toothache, the fastest way to bring them relief is to call the dentistry team and pediatric emergency dentist in Coppell, TX, Linda A. Steele, DDS. Dr. Linda has more than 25 years of experience as a pediatric dentist, so she's seen it all. She'll ensure your child remains comfortable as she gives their smile the VIP treatment!
Why Choose Linda A. Steele, DDS for Pediatric Emergency Dentistry?
Same-Day Emergency Dental Appointments for Kids Available
Relaxing Dental Office Environment Helps Kids Feel Safe
Sedation Dentistry Offered for Nervous Patients
How We Treat Pediatric Dental Emergencies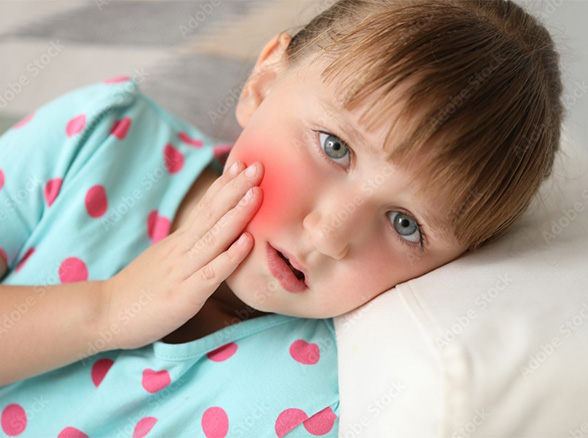 When your young one's smile is in trouble, the first thing you should do is call our dental office. From there, you can expect us to handle your child's dental emergency by:
Scheduling a same-day appointment – We'll evaluate your child's situation and book your appointment as soon as possible, often later that day. Additionally, we can guide you on helping your son or daughter remain calm until then. You can even send pictures over the phone, which we'll use to recommend a course of action.
Assessing the damage – Once you arrive, Dr. Linda will examine your child's mouth and take X-rays if needed to find out the source and extent of the problem.
Going over the treatment options – Dr. Linda will review her findings as well as her recommendations for next steps to take. We can also discuss the associated fees and your financial options.
Restoring their smile – Once you and Dr. Linda have agreed on a treatment plan, she'll get right to work on making your child's pearly whites fit for the silver screen.
The Most Common Pediatric Dental Emergencies
No matter what your son or daughter is going through, it's important to stay calm. Even if you're not quite sure whether your child's situation qualifies as an emergency, it never hurts to give us a call just to be safe. One thing is certain: if your child is facing one of these common dental emergencies, you definitely need to book an appointment with us right away.
Understanding the Cost of Pediatric Dental Emergencies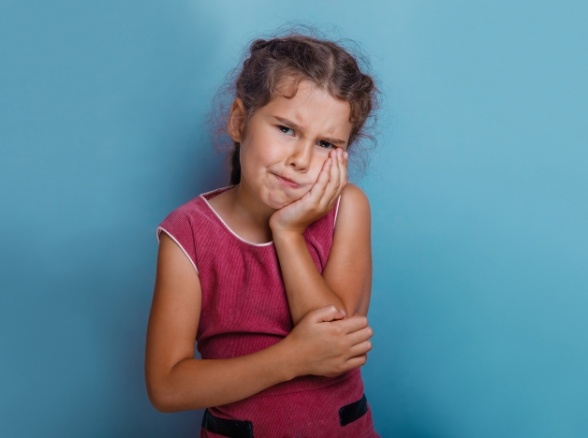 Every child's smile is different, so we can't provide you with a cost estimate until Dr. Linda has evaluated the situation. At that point, we'll determine the specific treatments required and how much they will cost. We gladly accept most dental insurance plans and can help you maximize your benefits.
Keep in mind that avoiding treatment for damaged baby teeth may seem cost-effective, but it can actually cost you more in the long term. Even though baby teeth eventually fall out, problems with them can lead to problems in the adult teeth that ultimately become more expensive to treat.
Keys to Preventing Pediatric Dental Emergencies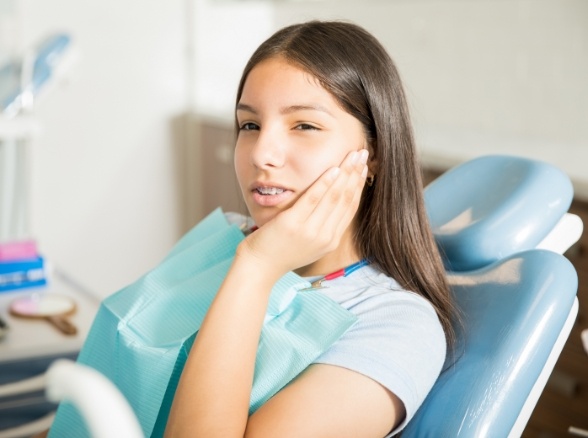 Accidents happen, so there's no surefire way to prevent children's dental emergencies 100% of the time. However, you can reduce the risk by taking some easy precautionary measures, such as:
Establishing and maintaining an oral hygiene routine of twice-a-day brushing and daily flossing.
Making sure your child doesn't eat too many sugary snacks.
Having them wear a mouthguard if they play sports.
Bring them into our dental office twice a year for checkups and cleanings.
Ask us whether they could benefit from fluoride treatments or dental sealants.