Athletic Mouthguards – Coppell, TX
Protecting Growing Smiles from Damage
Does your child regularly play sports? If so, you need to invest in a safe and practical treatment that will protect their precious smile from possible injury should they sustain a blow to the face. Fortunately, Dr. Steele offers the solution you're looking for – athletic mouthguards in Coppell! The custom-made appliance is designed to fit your little one's teeth perfectly, making it easy for them to keep their pearly whites safe while on the field. To find out if your child is eligible for one, continue reading or give our office a call today!
Why Choose Dr. Linda A. Steele, DDS for Athletic Mouthguards?
Custom-Made Mouthguards to Protect Individual Dental Needs
Proven to Keep Little Smiles Safe
Designed for Maximum Comfort
Purpose of Athletic Mouthguards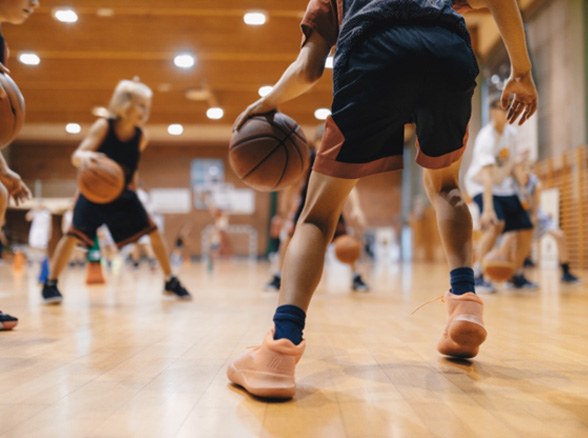 High-impact sports like soccer, baseball, and football can put your child at risk of sustaining an oral injury. If you want to protect your little one's mouth from a flying ball, you should encourage them to wear an athletic mouthguard. The appliance will help keep their pearly whites safe from damage and injury. An athletic mouthguard can significantly lower your child's risk of bloody gums, soft tissue injuries, and broken or lost teeth! Not only will their smile be protected, but you can have peace of mind while watching them play
Who's a Good Candidate for Athletic Mouthguards?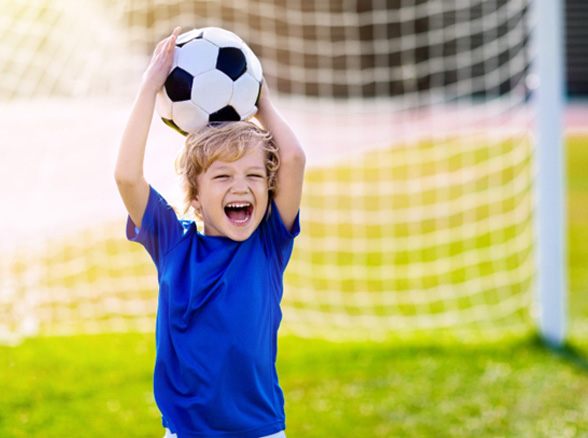 The truth is, almost any child that plays sports is a good candidate for an athletic mouthguard. However, whether or not your little one actually needs one depends on the sport they participate in.
Dr. Steele and other dental experts recommend that your child wear an athletic mouthguard for:
Ball-and-stick sports like baseball, softball, squash, and cricket
Competitive riding including cycling, horseback riding, and skateboarding
Hand-to-hand sports like boxing and martial arts
Field sports like football, rugby, and soccer
Outdoor activities including waterskiing, skiing, biking, and rollerblading
Benefits of Athletic Mouthguards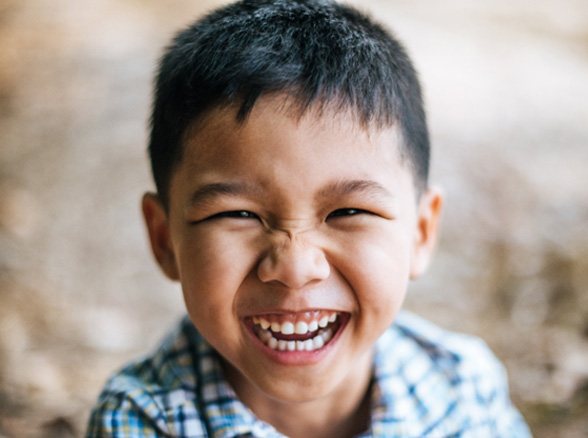 No parent wants to keep their child from playing their favorite sport. Of course, you likely also don't want their teeth to be damaged by a powerful impact. Rest assured – Dr. Steele can customize your child's athletic mouthguard to ensure their oral health is protected when they're on the field.
By wearing a mouthguard, your child can reap the following benefits:
Teeth Proctection – The oral appliance will give your child's teeth the protection it needs to minimize or prevent damage or injury.
Protection Against Fracture and Other Damage – Aside from your teeth, a mouthguard can protect the roots as well as the bones in the jaw and face.
Custom Fit – Every child's smile is unique, which is why it's best to get your little one fitted with a custom-made athletic mouthguard from your dentist. This will ensure they receive the best comfort and protection.
Easier Breathing – Over-the-counter mouthguards are usually bulkier and more restrictive, which can tire your child out faster while they're competing in their favorite sport.