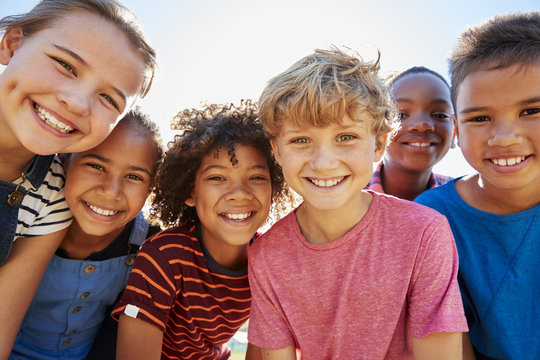 When it comes to parenting, there is a lot to consider. Picking the right foods to give your child and oh thanks that will affect their development takes a lot of time and effort. Even so, knowing the right way to care for their smiles is key to excellent oral health now and in the future. Continue reading to learn four children's dental health facts that will help you and your child keep their smile in great condition.
#1: Tooth Decay Is the Most Common Childhood Disease
Did you know that tooth decay is the most common childhood condition? In fact, it's five times more common than asthma and 20 times more common than diabetes in children. Cavities are most often caused by poor oral hygiene, so teaching your child the importance of brushing twice per day and flossing every night is usually enough to prevent tooth decay and keep their smile in good condition.
#2: Good Oral Hygiene Starts Earlier Than You Think
Your child's teeth will be vulnerable to cavities as soon as they erupt. This means that practicing good oral hygiene is important from an early age if you want to prevent tooth decay. You can begin brushing your child's teeth with a baby-sized toothbrush and a small amount of fluoridated children's toothpaste as soon as they appear. Additionally, you should begin flossing between their teeth as soon as two of them start to touch.
#3: Candy Isn't the Only Cause of Cavities
Sugar is often seen as being the primary cause of cavities. Though it's true that sugar and the foods and drinks that your little one consumes feed the bacteria that cause cavities, this isn't the only way that their smile can decay. Foods that are high in carbs and starches such as chips, crackers, and cereal break down into sugar in the mouth, meaning that they can harm your child's smile in the same way as sweets. Drinks that are high in acid, like soda, can also damage their tooth enamel and make their teeth more susceptible to decay.
#4: Tooth Decay in Baby Teeth Matters
Even though primary teeth aren't permanent, they're still important. If your child develops a cavity in one of their baby teeth, it's important to have it taken care of as soon as possible. Neglecting to do so will allow the decay to worsen, which may result in tooth infection. Other potential complications of untreated tooth decay include dental pain, problems with self-confidence, and complications with your child's development, such as their speaking and chewing abilities.
Children's dental health is key to setting them up to take good care of their smiles as adults. So, be sure to teach your little one about the importance of a healthy beam so they can enjoy a lifetime of healthy, happy teeth!
About the Author
Dr. Linda A. Steele is a pediatric dentist with nearly 30 years of experience who truly loves what she does. She enjoys working with growing smiles and helping children learn how to keep their pearly whites in good condition. She understands the importance of excellent children's dental health and administers a range of preventive treatments to keep cavities, gum disease, and other issues at bay. If you're interested in scheduling an appointment with Dr. Steele and her Coppell team or want to learn more about children's dental health, call her office at (972) 315-3355 or visit her website.